A new analysis released December 5 by the Environmental Integrity Project, a watchdog group, concluded that over the past decade, 40 states reduced the workforce of their environmental agencies and 30 states cut their pollution control agency's budget.  These reductions in pollution control resources have occurred concurrently with a decline in funding and staffing at the U.S. Environmental Protection Agency.
The study, The Thin Green Line: Cuts in State Pollution Control Agencies Threaten Public Health, notes:
This downsizing of environmental protection agencies at both the federal and state levels has happened during an unprecedented boom in the U.S. oil and gas industry. State regulators are frequently overwhelmed with permit applications for new projects while serious violations of law continue to accumulate at existing facilities with no enforcement response.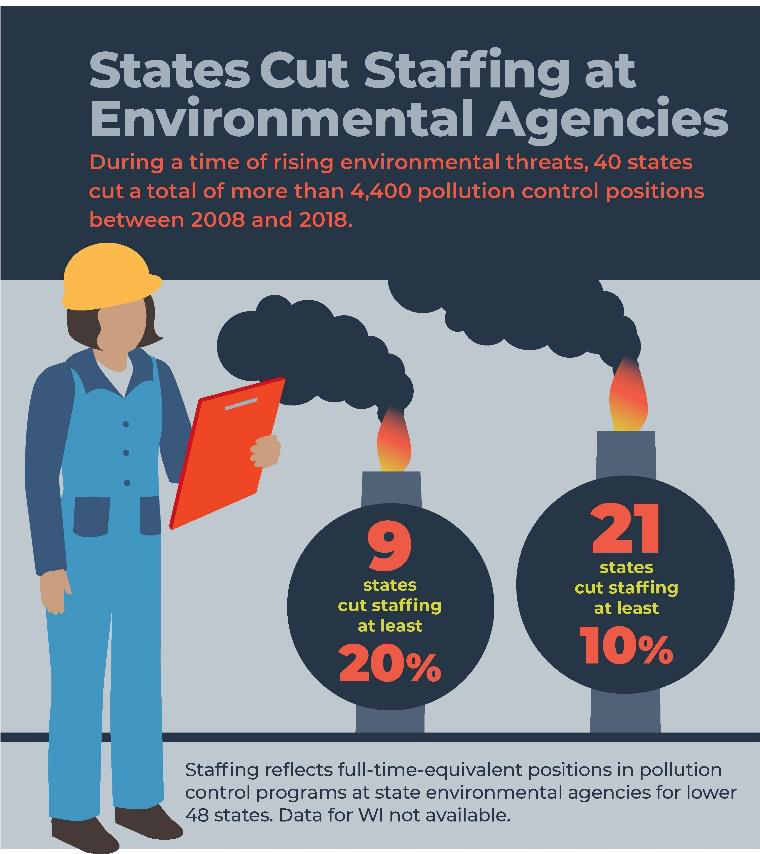 Virginia's pollution control budget during the study period (2008-2018) was cut 5.5%, but staff levels rose 2%.  West Virginia's Department of Environmental Protection budget rose 44.6% during the period and its staffing levels rose 1%.  In North Carolina, however, funding levels over the 10-year study period dropped by 33.7% and staffing was reduced by 35%.
New Study: Environment Agencies' Staff, Budget Cuts Endanger Public Health