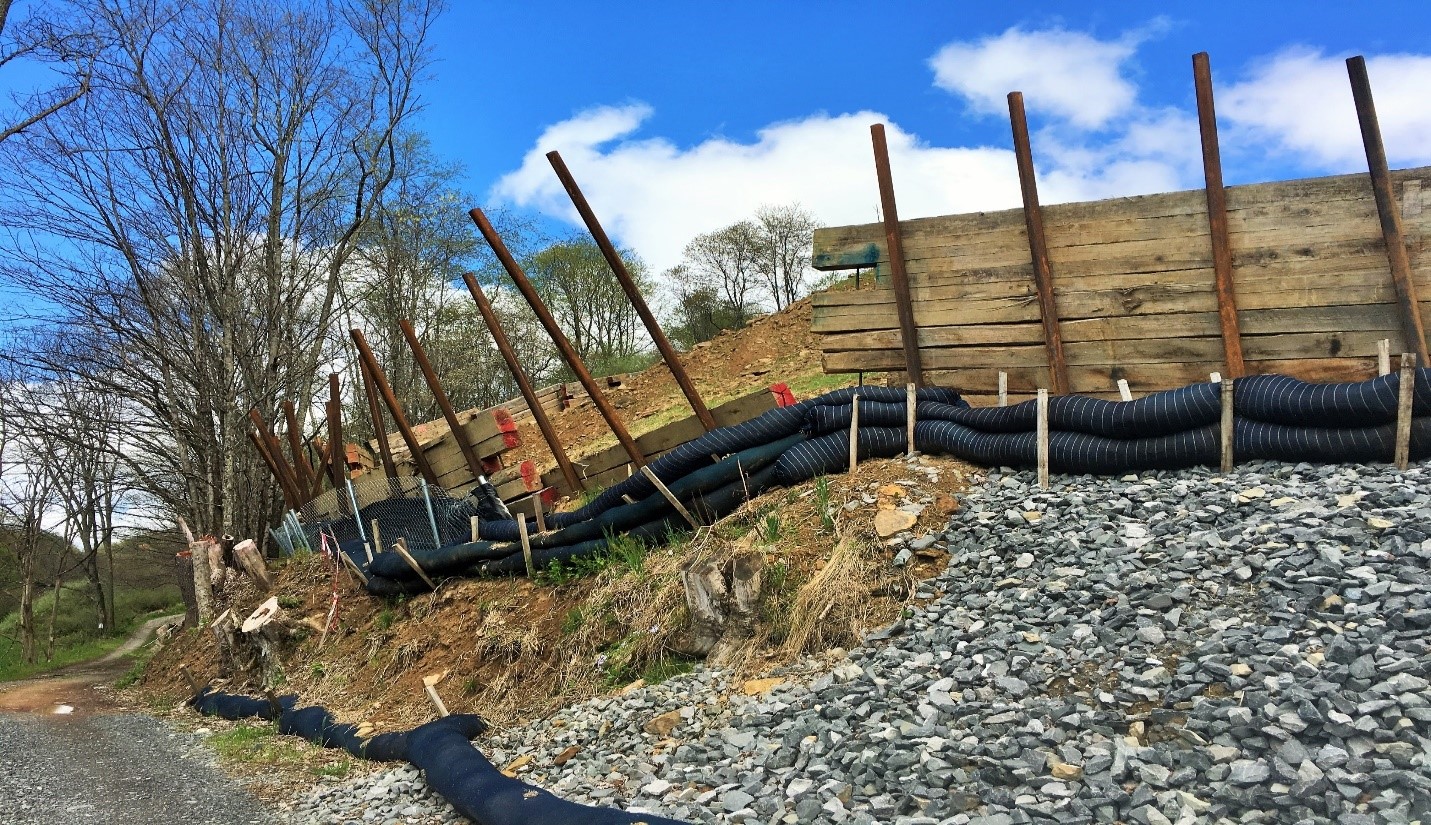 For the past five years, since announcing plans to build the Atlantic Coast Pipeline (ACP), Dominion Energy has touted that its construction of the project would employ "best in class" techniques to prevent sediment runoff from endangering streams and rivers.  The photo above was taken on April 20 by ABRA's Compliance Surveillance Initiative team along Elk Lick Road in Lewis County, WV, near Milepost 4 of the ACP.  It shows the so-called "best in class" techniques that Dominion's contractors are using.  The barricade that is pictured is comprised of metal piping holding up stacked lumber. It appears that the contractor ran short of lumber.
The photo was taken in dry weather.  There are two nearby streams that would be adversely impacted by sediment runoff caused by an even modest rainfall.
A further observation: the terrain in this area of the ACP route is hilly, but not mountainous.  One can only imagine how ineffective such "best in class" sediment control techniques would be in the steeper mountains further along the route in Pocahontas and Randolph Counties (WV) and Highland, Bath, Augusta and Nelson Counties (VA).
Is This What Dominion Calls 'Best in Class'?