The Pipeline and Hazardous Materials Safety Administration (PHMSA) issued on May 2 an advisory bulletin "to remind owners and operators of gas and hazardous liquid pipelines of the potential for damage to pipeline facilities caused by earth movement from both landslides and subsidence in variable, steep, and rugged terrain and for varied geological conditions." The bulletin noted that "these conditions can pose a threat to the integrity of pipeline facilities if those threats are not identified and mitigated. PHMSA is aware of recent earth movement and other geological-related incidents/accidents and safety-related conditions throughout the county, particularly in the eastern portion of the United States."  The bulletin is available here.
The PHMSA bulletin is being issued at a time when significant slope failures have been reported for the Atlantic Coast Pipeline (ACP) in the area of West Virginia where construction was taking place until late last year when it ceased.  The photo below, taken recently by the Pipeline Air Force of ABRA's Compliance Surveillance Initiative, shows the degree to which slopes in a hilly area have failed in an area that has been cleared along the ACP right-a-way. The fallen trees are the result of the slope failure.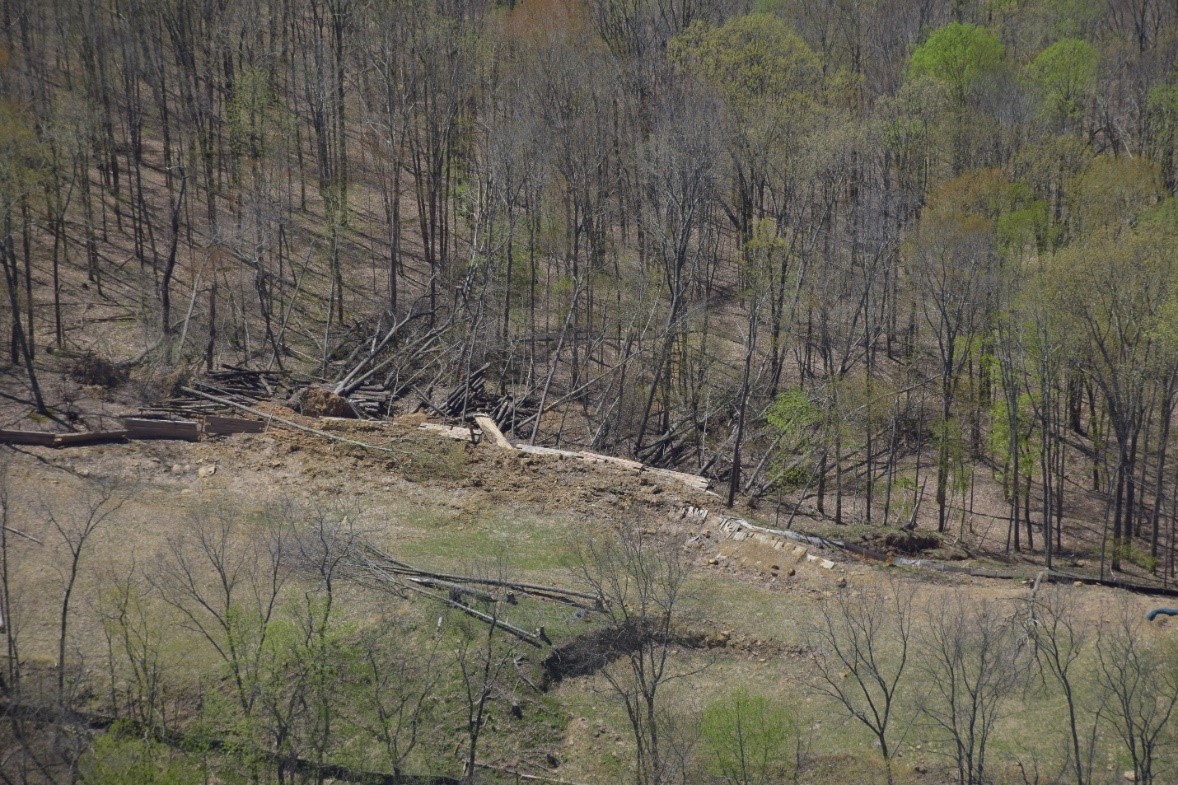 ABRA is currently conducting a study on landslides and pipelines, which will be issued soon.  Over a dozen such incidents have already been detected by the ABRA/CSI program along the route in lower elevations of West Virginia. Stay tuned!
Feds Issue Bulletin Warning of Pipeline Dangers in Mountains