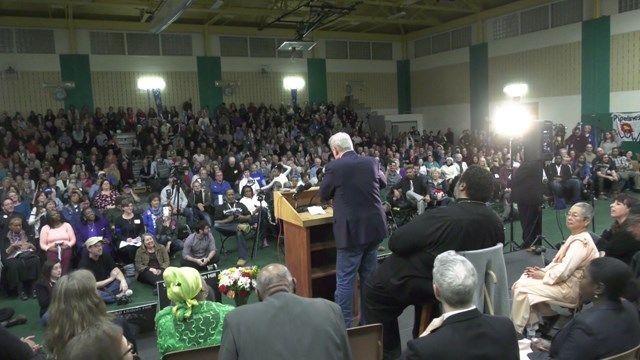 Over 1,000 persons gathered February 19 in Buckingham, VA to hear Rev. William Barber and
former Vice President Al Gore at the "Moral Call for Ecological Justice." A video of the event
can be viewed by clicking here. Several news reports on the event are linked below in In the
News (Photo courtesy of NBC29.com).
Standing Room Only for "Moral Call for Ecological Justice"