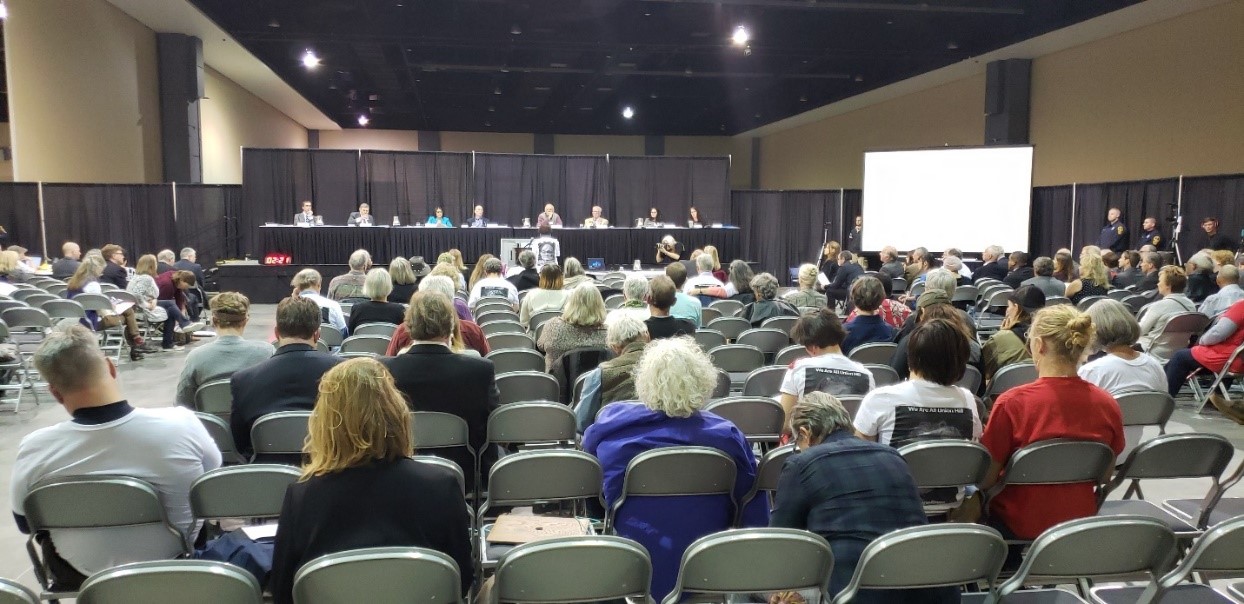 The Virginia State Air Pollution Control Board deferred until its December 10 meeting a decision on a needed air permit for the proposed compressor station in Buckingham County for the Atlantic Coast Pipeline. The vote was 6-0.
A major reason cited by board members for the deferred vote centered upon concerns over the disproportionate impact the compressor station would have on the minority community of Union Hill and the unsatisfactory response by the Department of Environmental Quality staff to those concerns.
Among the vast array of witnesses who presented testimony before the Board was Greg Buppert, Senior Attorney with the Southern Environmental Law Center. After pointing out the technical deficiencies in the proposed permit, Buppert reminded the Board that it also had the authority to deny the permit based on environmental justice considerations.  He concluded his remarks:
"We wouldn't put this compressor station next to an elementary school. We wouldn't put it next to the University of Virginia. And we wouldn't put it next to Monticello. The Board has to decide, if we won't put it in these places, should Dominion be allowed to put it in the historic African American community in Union Hill."
The Board will be compelled to vote on the permit application at its next meeting in order to comply with a statutory requirement that action on the permit application occur within 90 days of the end of the public comment period, which would be December 20.
Virginia State Air Board Defers Vote on Permit for ACP