An ABRA request for an investigation by the Federal Energy Regulatory Commission (FERC) of an incidence of non-compliance by the Atlantic Coast Pipeline, LLC, filed on March 22 received attention from the agency the following day.  The request had been based on an incident report – the first under ABRA's new Compliance Surveillance Initiative (CSI) – spotted by the CSI Pipeline Air Force of unauthorized equipment and ground disturbance at a Augusta County, VA location adjacent to where the company intends to conduct a horizontal directional drilling operation under the Blue Ridge Parkway.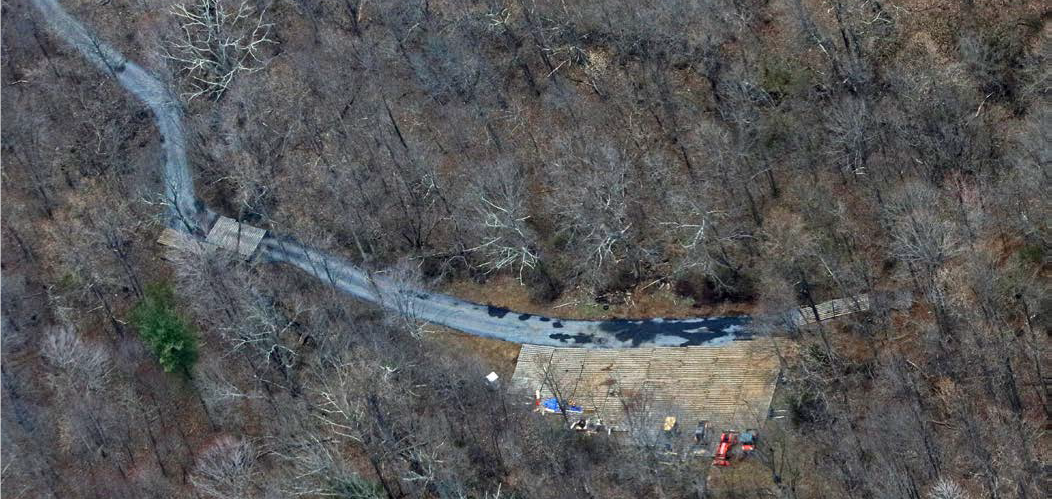 Apparent equipment staging area and new or reconstructed road and bridges observed during Pipeline Air Force surveillance flights. (3/11/18)
FERC's summary report on environmental compliance for the ACP for the week of March 19-25 (posted on the FERC docket on April 24) included the information below.  The report indicated that a follow-up inspection would be conducted.
The incident report was also filed with the Virginia Department of Environmental Quality (DEQ) on March 13.  DEQ informed ABRA last week that it is still investigating the incident.
CSI's First Incident Report Receives FERC Attention