The first seven public comment session conducted by the Federal Energy Regulatory Commission (FERC) on the Draft Environment Impact Statement for the Atlantic Coast Pipeline (ACP) have had strong attendance.  This week, three sessions in Virginia drew nearly 60 persons in Farmville, over 160 in Lovingston and over 130 in Staunton.  The preponderance of those commenting in all three locations opposed to the ACP.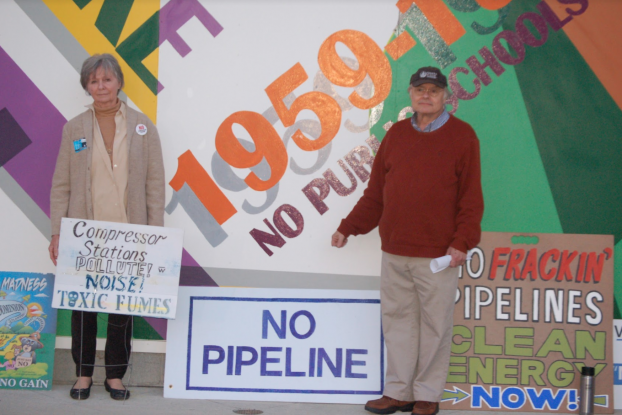 The comment opportunities conclude next week with three more sessions, all from 5-9 pm:
Tuesday, February 28      Monterey, VA, Highland Center, 61 Highland Center Drive
Wednesday, March 1        Elkins, WV, Gandy Dance Theatre, 359 Beverly Pike
Thursday, March 2           Marlinton, WV, Marlinton Community Wellness Center, 320 9th St.
All are reminded that whether you testify at one of the hearings or not, written comments are strongly encouraged to be submitted to FERC by or before the April 6.  Details as to how to comment and other relevant information on the DEIS are contained in a background piece ABRA has prepared as a resource: DEIS: What is it? What's in it? What you can do!
Large Turnouts for FERC Comments Session on the DEIS